Volunteer Teams
Service is the ultimate expression of our faith.
We're called to put our faith into action.
At the heart of Stevens Creek is the desire to put our faith into action by serving the world. We believe that God has designed each of us for a specific role in ministry, and when we discover that role, our relationship with Christ really comes to life. You can use the unique gifts and talents God has given you to serve in a ministry area. Get started today by attending our Next Step Class.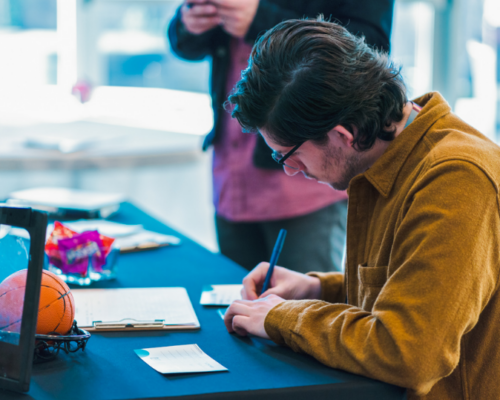 Small Groups
Our Small Groups are a place of friendship and support. They help you connect with others who share your interests, as well as other people who are living in similar stages of life. Groups meet in different locations surrounding communities and allow everyone to fully experience all that Stevens Creek Church has to offer!
Small Group Hosting: Hosting a group isn't about being perfect; it's about serving others by giving them a place to connect. Hosting a group is simple – choose a topic that interests you, select a time and location to meet with others and invite those you are already connected with to join. We will give you essential tools to make your small group successful through Host Training and a directory where you can register your group so others can find it easily. We believe lives are changed one semester at a time by moving one step toward Christ, and as a small group leader you get to play an important role in that process.
More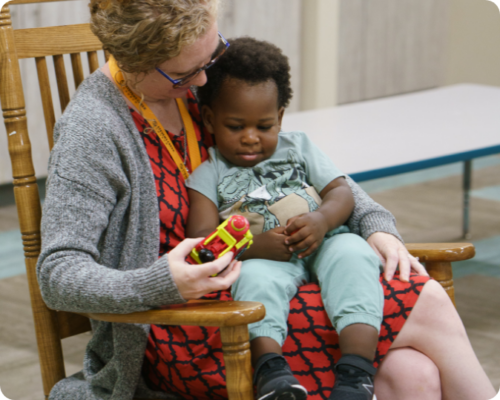 Family Ministries
The Family Ministries Department focuses on teaching children how to have a life-giving relationship with Jesus and communicates that in an age appropriate and relatable way.
These ministries have a worship environment similar to the adult experience with a time of worship, a large group setting and a strong emphasis on small groups. These are all presented in ways that are appropriate for their ages and stages of development.
Creek Nursery: Serves all babies from 6 weeks to 2 years old.
Creek Preschool: Serves all children from 3 years old through Pre-Kindergarten.
Creek Elementary: Serves all children from Kindergarten through 5th grade.
Stevens Creek Students: Serves 6th grade through 12th grade students on Wednesday nights.
Special Friends: Serves all children that may benefit from a one-on-one shadow. Volunteers help these students by providing a little more structure so that they can be successful in their environments.
More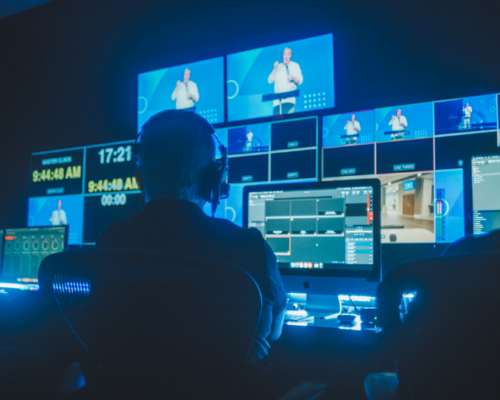 Worship & Production
These teams are responsible for the Sunday experience. They are responsible for setting the tone to allow guests to enter a time of worship and experience the love of Jesus.
Production: Helps execute the behind-the-scenes production of all of our services and supports our online campus. This includes lighting, sound, cameras, screen graphics, and other visual elements.
Worship: This team helps create the atmosphere during our weekend services for people to experience God. This team includes musicians and vocalists and requires an audition.
Digital Team: The Digital Team serves Stevens Creek Church through all of our digital media. This role is perfect for photographers, videographers, organized creatives, and social media content creators.
More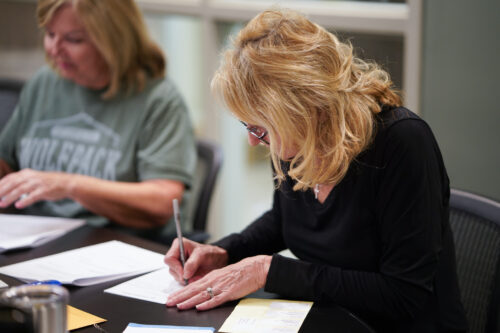 Ministry Support
Ministry Support provides assistance to all of our ministries to help execute the vision of our church.
Weekday Volunteers: Help assist the Stevens Creek ministries during the week in executing any preparations leading up to the weekend services.
Facilities: Help to maintain the building and assist in set-up and breakdown of our services and special events.
Volunteer Serve Team: This team serves all of the volunteers that serve on a Sunday by providing food, conversation, check-in opportunities, and a space to connect with the Creek Family in Volunteer Central.
Next Step Team: This team serves in the Next Step Class by providing a warm welcome and helping to connect new volunteers and members.
Data Team: This team facilitates date entry at each of their campuses.
More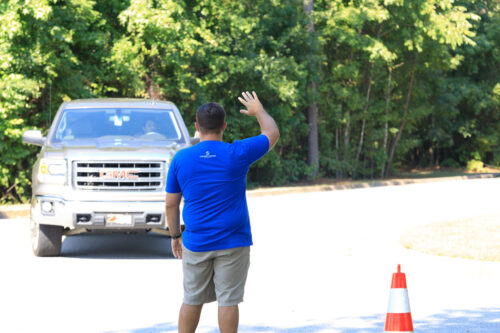 Host Team
The Host Team serves all guests that enter the building on a Sunday. They take ownership over our church as if they are hosting guests in their own homes.
First Impressions: This team is responsible for the whole guest experience: from a friendly "hello" at the doors to answering any questions one may have and finding a seat in the auditorium.
Safety & Logistics Team: The Safety & Logistics Team provides safety and security to the church through several positions. Positions on the Safety Team are security for Creek Kids and Students, medical team, golf cart team, parking team and an inside operations team.
Volunteer Central: Serves all of the volunteers that serve on a Sunday by providing food, conversation, check-in opportunities, and a space to connect with the Creek Family.
Check-in Team: This team serves our Family Ministries department by checking in all of the children, welcoming new families, and assisting them in finding their correct classrooms.
Events Team: This team creates a festive environment for church-wide celebratory events through decorations and serving refreshments. Events include, but are not limited to, Baptism Celebrations and Small Group Connect Nights.
Coffee: As a member of this team you will create a warm and welcoming atmosphere for guests by brewing and serving coffee with a smile.
Merch Team: This team is the face of the "Creek Store." They serve a few times a year and help ensure organization, movement, and sales of our merchandise.
More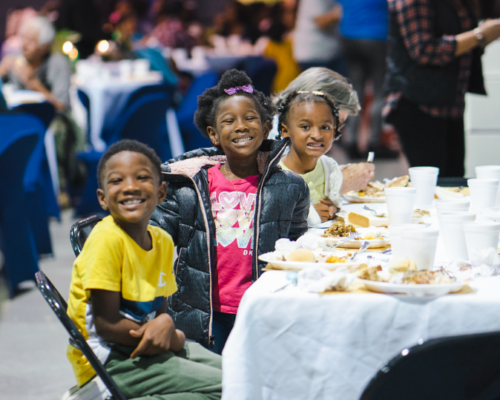 Augusta Dream Center
The Augusta Dream Center exists to serve low income, homeless, and underserved individuals and families in the CSRA communities. It is our hope that through building relationships, providing community and sharing the love of Jesus Christ, we are able to remove barriers and help people reach their fullest potential. Our vision is to build a community of resilient people whose lives have been changed through God's love.
We would love to connect with you!