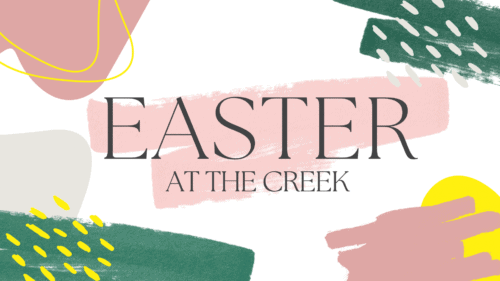 Easter at the Creek
April 9 @ 8:00 am - 1:00 pm EDT
You're invited to our unique Easter experience for you and the whole family! Join us for a service like no other as we worship and celebrate our risen Savior.
Augusta Campus: 8am, 9am, 10:30am, 12pm
Grovetown Campus: 10:30am
South Augusta Campus: 10:30am
Get more information about Easter at the Creek here.
info@stevenscreekchurch.com | 706-863-7002