Creek Kids
Introducing kids to Jesus on their level.
Planning your first visit?
Creek Kids exists to teach God's truth in ways that impact a child's choices and actions. Through our community of families, volunteers, and children, Creek Kids creates an atmosphere to meet God and get to know Him a little better each week… all while having fun.
Safety is our priority.
When your kids are with us, we care for them like they're our own. When you check-in, we will give you a Security Tag for each child. You must show a matching Security Tag when you pick up your child.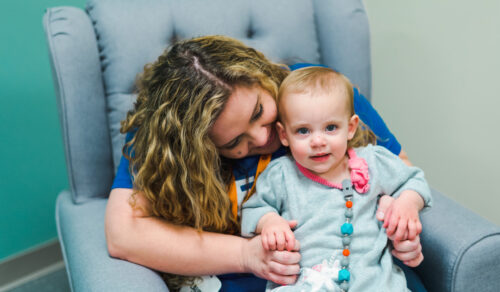 Nursery
For the youngest in our care, we share God's love with smiles, snuggles, and lots of rocking. As they start to crawl and explore, adult volunteers get to play with the children and have fun. This is your child's introduction to how special God's love is.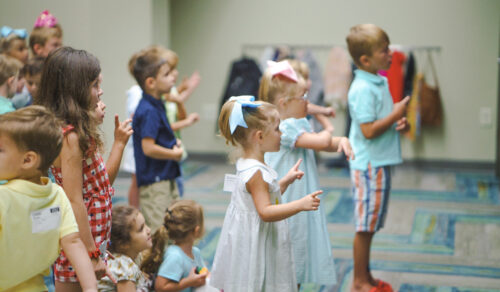 Preschool
At this point in children's lives, they are beginning to play with others while working on their gross-motor skills. Our goal is to intentionally grab their attention using Bible story videos, interactive worship songs, activities and crafts to enforce the main idea, and group playtime.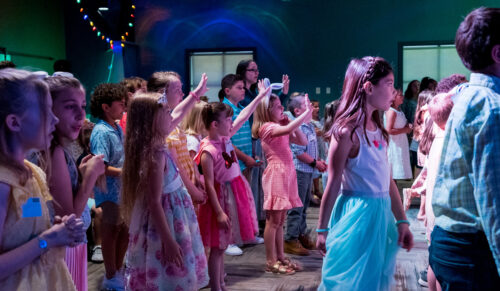 K-5th Grade
Children get to engage in high-energy worship and dynamic Bible teaching. After their large group experience, age specific small groups take the lesson a little deeper and show the children how it can apply to their life. Our volunteers are trained to help your child discover a relationship with Jesus and gain confidence to be all they can be.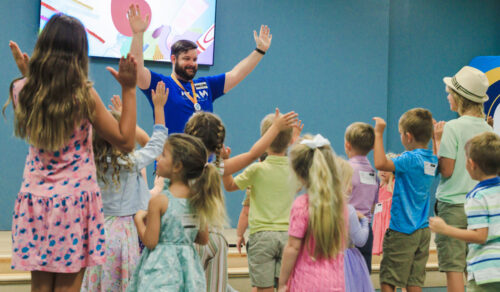 Special Needs
It is our desire that all children can engage and enjoy their time in Creek Kids. We've created a detailed information form to be filled out by parents and follow that up with child-specific tools to help him or her participate in the best way possible. Simply stop by Creek Kids Check-In or contact us for more information.
I have decided to follow Jesus
A resource for Creek Kids. Making a decision to follow Christ is the best decision ever! We want to give you tools to help you grow. Download this free booklet that walks you through what it means to follow Christ.
Help kids discover their full potential.